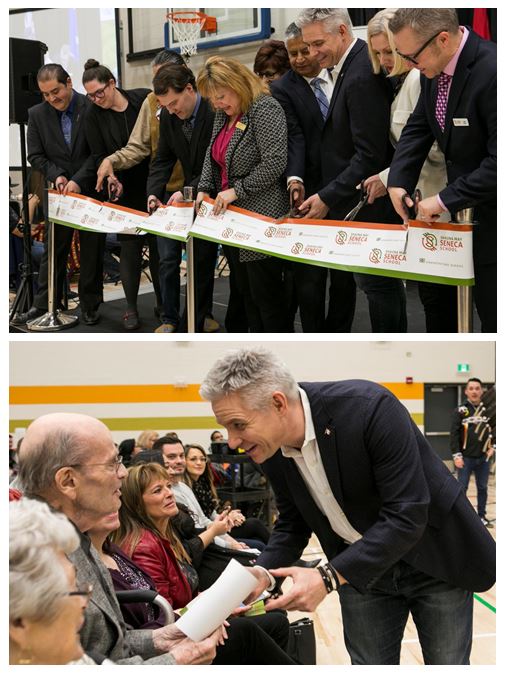 To meet the demands of a quickly growing city, Edmonton Public Schools has opened 11 new schools for the 2017-2018 school year, which is the most schools the district has opened in one year since 1913. This evening, Mike was thrilled to join leaders from all orders of government, and members of the school community, at the grand opening of the Shauna May Seneca School. Located in the Southeast Edmonton neighbourhood of Walker, the new school will serve students from kindergarten to grade eight.
The school is named after the late Shauna May Seneca, a social worker turned advocate for Indigenous children. Along with her husband, Brad, Shauna May Seneca founded the Bent Arrow Traditional Healing Society in 1994. The society worked to build community and foster diversity through traditional Indigenous values and teachings. Pictured is Mike presenting a piece of the grand opening ribbon to Shauna May's father.
You can learn more about the Shauna May Seneca, here.