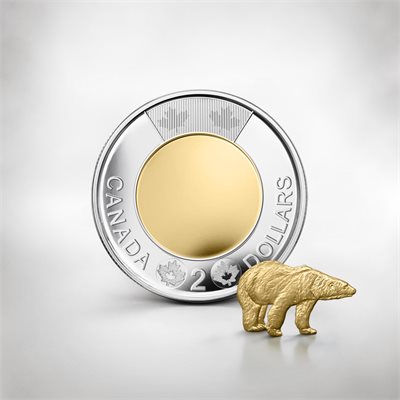 To celebrate Canada's upcoming 150th anniversary, the Royal Canadian Mint is inviting Canadians from coast-to-coast-to-coast to design the 5-cent, 10-cent, 25-cent, one-dollar and two-dollar coins that will circulate in 2017.
"As a curator of our nation's history, culture and values, the Mint is in a unique position to offer Canadians a rare, once-in-a-generation opportunity to change the face of our circulation coinage as a lasting tribute to Canada's 150th anniversary of Confederation," said Sandra L. Hanington, President and CEO of the Royal Canadian Mint. "In addition to creativity, the Mint is encouraging Canadians to demonstrate their overwhelming pride for the best country in the world."
As part of the contest, Canadian residents are being asked what Canada means to them by entering coin designs in the following theme categories until April 30, 2015:
Our Wonders (Canada's beauty, from nature to monuments)
Our Character (Values or principles which define Canadian identity)
Our Achievements (Discoveries, exploration or victories)
Our Passions (From culture to sports, to pastimes)
Canada's future (this category is reserved for Canadians 12-years of age and under
for the 25-cent coin)
To enter a design and to obtain full contest rules and regulations, visit www.mint.ca/canada150.