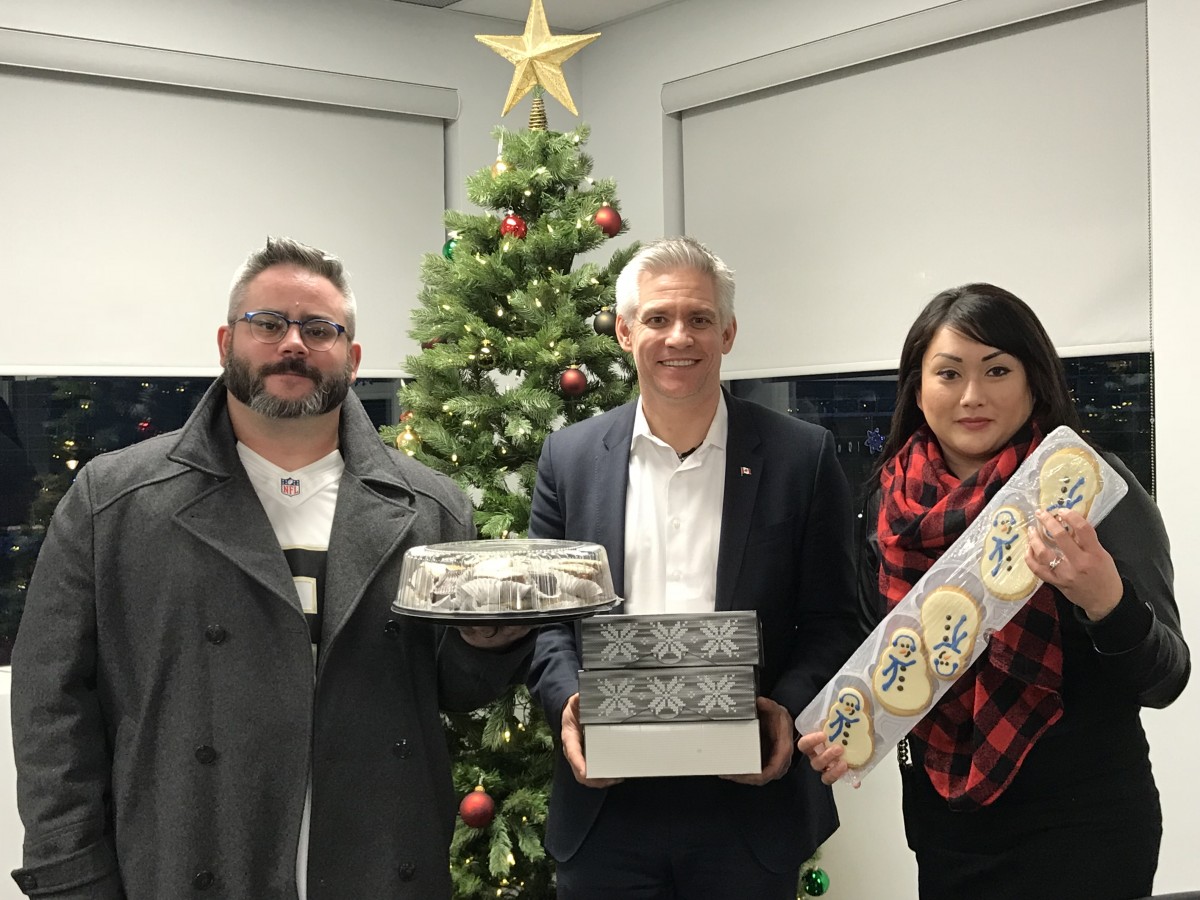 After five successful 2017 Christmas Open House events, our office was happy to partner with Leftovers, a food rescue organization, to give our leftover treats another life.
Operating in Calgary and Edmonton, Leftovers rescues food waste and diverts it from landfills by bringing it to people in need. To date, they have rescued 167,368 lbs of food from landfills, diverted 95.96 tonnes of C02 from the atmosphere, and have provided 28 service agencies with 138,031 meals.
You can learn more about how Leftovers eliminates food waste and alleviates hunger, here.