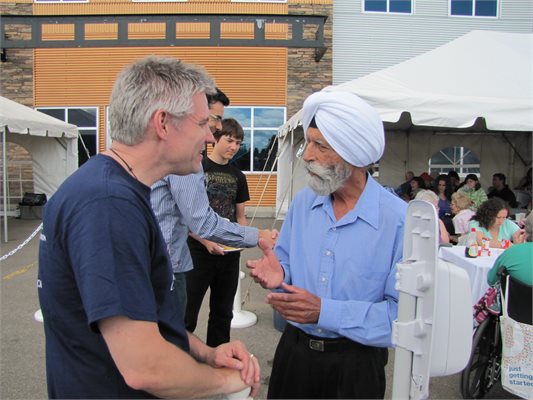 Mike held a pancake breakfast in support of the Autism Society of Edmonton Area (ASEA) on Saturday, June 22, 2013.  The event was a huge success, raising over $52,000 for ASEA.
Mike thanked those in attendance on the sunny Saturday morning.  "Every year, I am amazed at the incredible support Edmontonians give our families living with autism.  The willingness of the sponsors to contribute to this event, and the community to show up in the numbers they do, has been overwhelming."
ASEA is a non-profit, charitable society which began in 1971.  Today, the Society helps families and communities embrace and support people on the autism spectrum throughout their lives.  For more information about ASEA please visit www.autismedmonton.org.