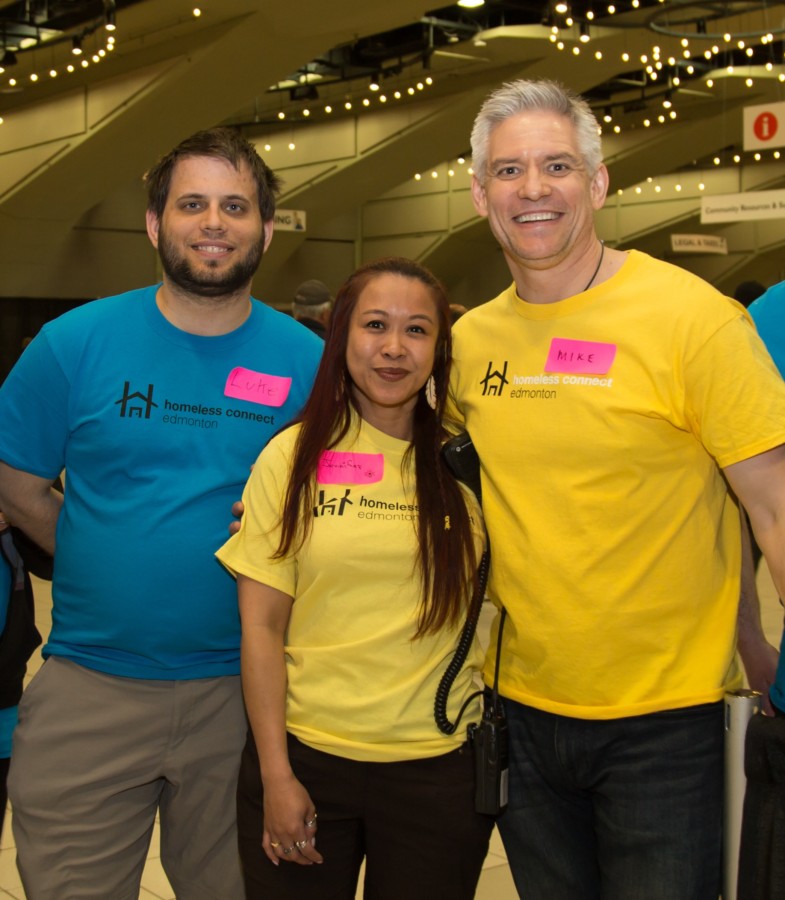 Yesterday, Mike joined more than 350 volunteers at Homeless Connect Edmonton – a community-inspired initiative that provides free services to people experiencing homelessness or at risk of becoming homeless.
The event is managed through a partnership between the Edmonton Economic Development Corporation, the Shaw Conference Centre, the United Way of the Alberta Capital Region and Homeward Trust Edmonton.
Homeward Trust Edmonton is a not for profit organization that uses a community-based approach toward the goal of ending homelessness in Edmonton. Their mission is to provide services that help open doors out of homelessness, build lasting partnerships, raise public awareness of homelessness in the community, and provide a vehicle for community involvement in addressing the issue of homelessness.
The event is serviced by local community providers and staffed by enthusiastic and passionate volunteers who help more than 1,000 guests access more than 70 services.
These services include:
mental health assessment
library services
foot care
haircuts
immunizations
pre-natal support
dental care
tax preparation
laundry
housing information
employment and training services
More information on Homeless Connect Edmonton can be found here.