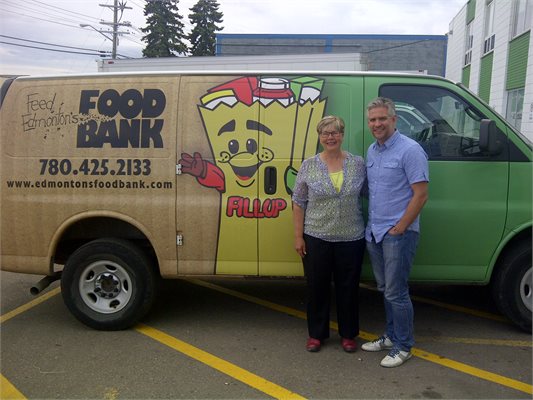 In August, Mike met with Marjorie Bencz for a tour of the Edmonton Food Bank facilities.
The Edmonton Food Bank works collaboratively with more than 210 agencies, churches and food depots throughout Edmonton to feed people in need in the Edmonton community while seeking solutions to the causes of hunger.
For more on the Edmonton Food Bank, visit www.edmontonsfoodbank.com.