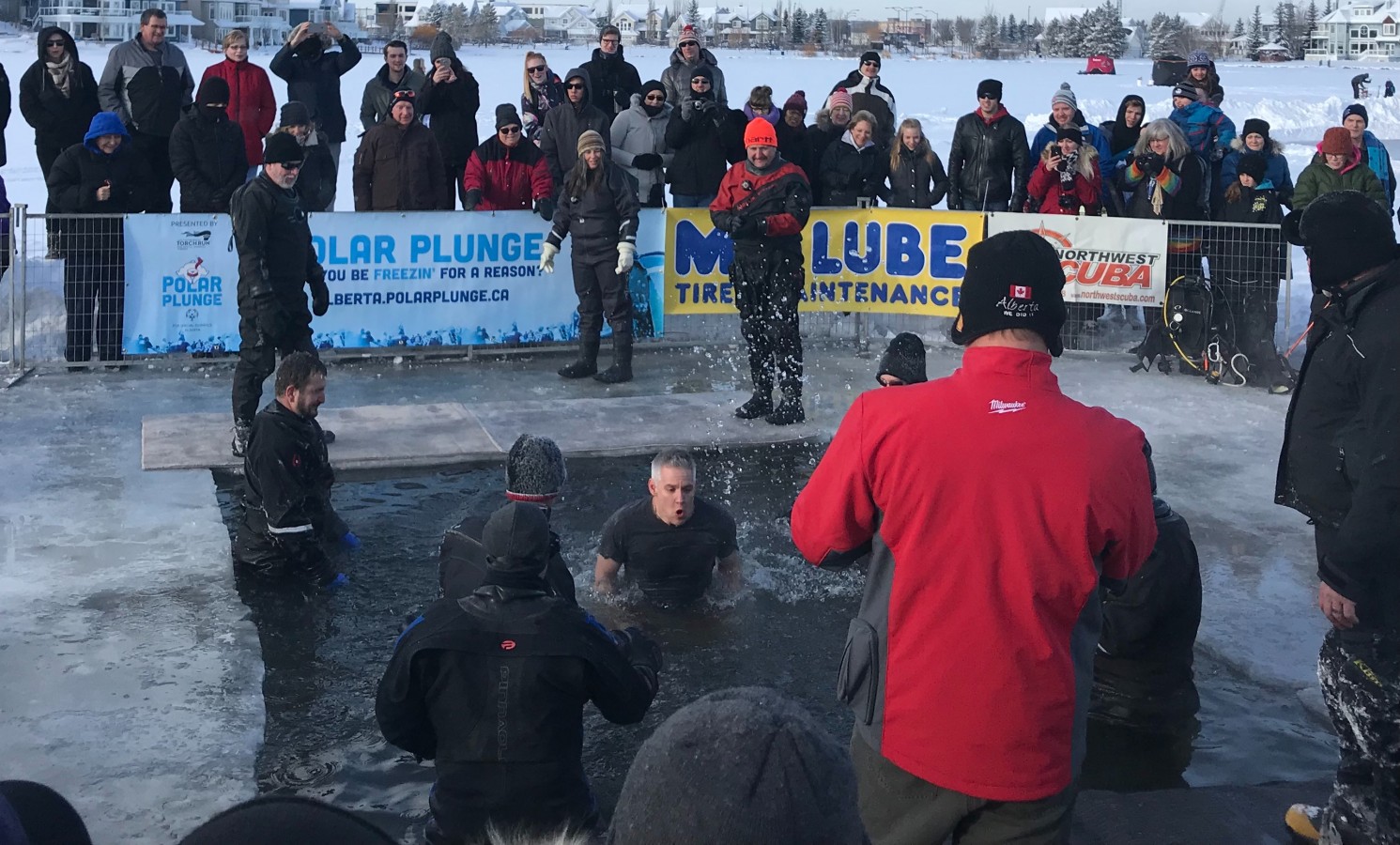 This morning, Mike braved -18°C weather to plunge into Lake Summerside in support of Special Olympics Alberta.
Mike, along with law enforcement officers, EMS personnel, Edmonton firefighters, and community volunteers jumped in the icy waters in south Edmonton to raise funds and awareness for Special Olympics Alberta, an organization dedicated to enriching the lives of Albertans with intellectual disabilities through the transformative power and joy of sport.
Every plunge makes a difference to more than 3,300 Special Olympics Alberta athletes, in programs catered to all ages and abilities. You can learn more about the Polar Plunge and Special Olympics Alberta here.