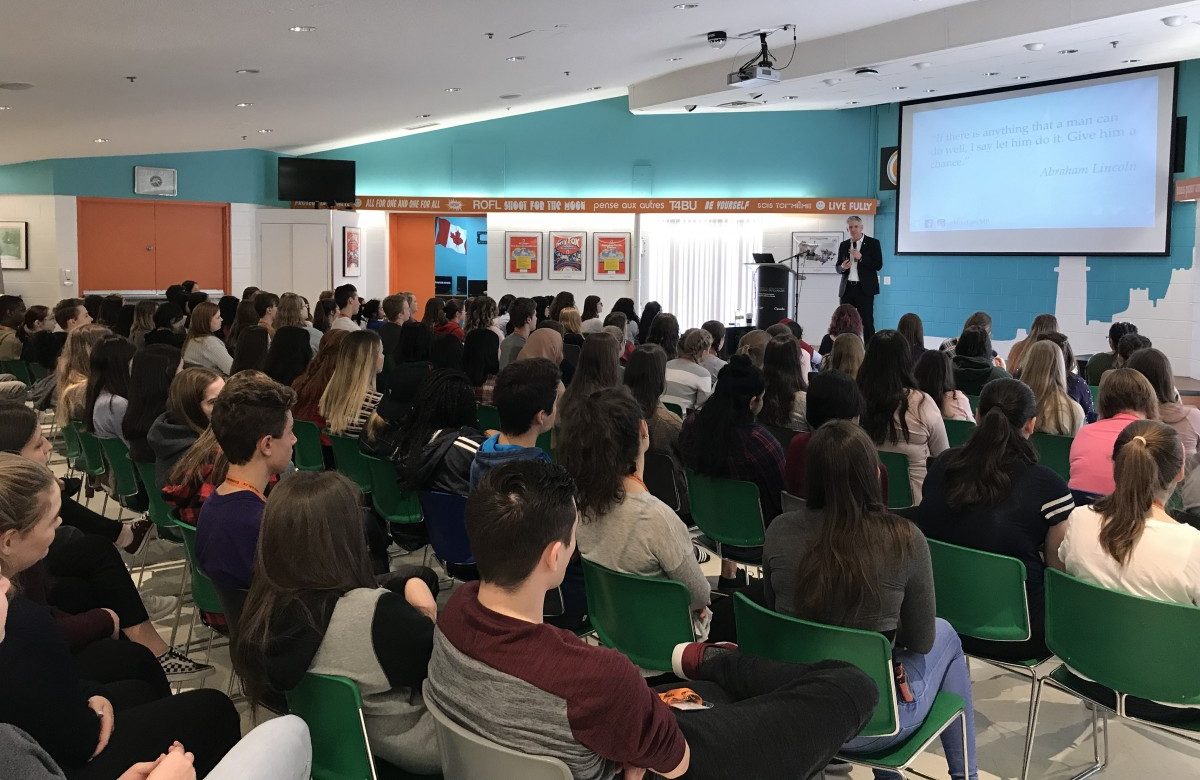 This morning, Mike had the chance to do a presentation for 130 students from across Canada, as part of the Encounters With Canada program.
Encounters With Canada is Canada's largest youth forum, hosting 120-148 students, aged 14-17, from across Canada throughout the school year. Participating students travel to Ottawa for a week to learn about Canadian institutions, explore exciting career paths, and develop their civic leadership skills.
Mike had a great time connecting with this week's students, and had some wonderful conversations afterwards with the young leaders.
You can learn more about Encounters with Canada, here.