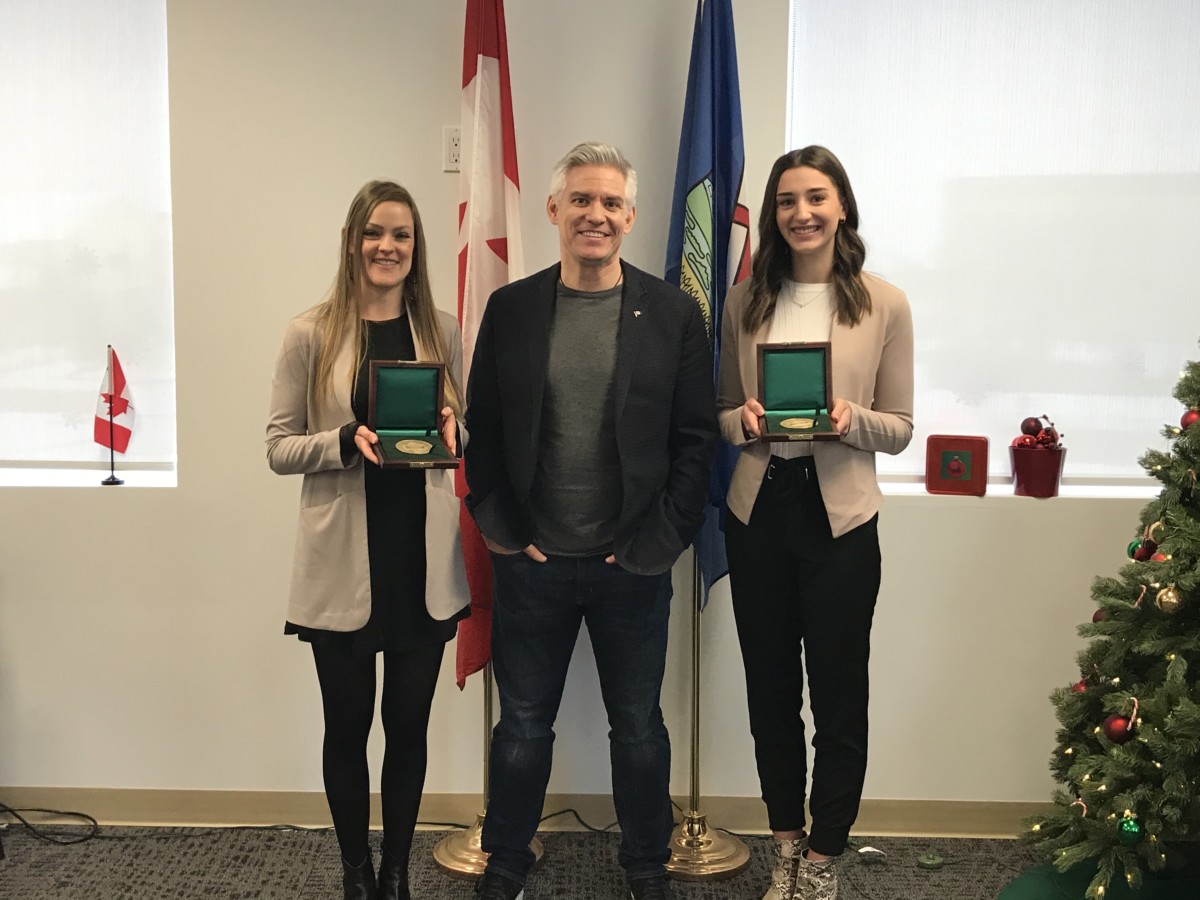 Yesterday, Mike had the honour of presenting two of his constituents with the prestigious Carnegie Medal award.
Rebecka Blackburn and Sommer King were both extremely deserving of this award for their heroic actions that saved a man from drowning in the North Saskatchewan River, in Devon, on June 20, 2018.
The Carnegie Medal is given throughout the U.S. and Canada to those who risk their lives to an extraordinary degree while saving or attempting to save the lives of others.