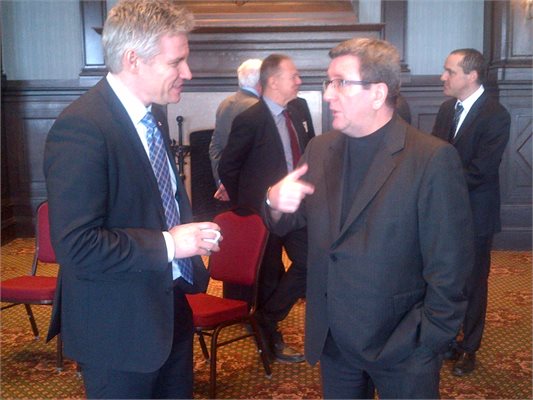 On Thursday, January 23rd, Mike was asked to speak at Innovation and Entrepreneurship
Day in Quebec City.  It was an event organized by the National Optics Institute to celebrate their 25th
anniversary, bringing leaders and innovators together to help keep Canada at the forefront of space technology development.
At the event Mike had the opportunity to speak with Quebec Mayor, Régis Labeaume.