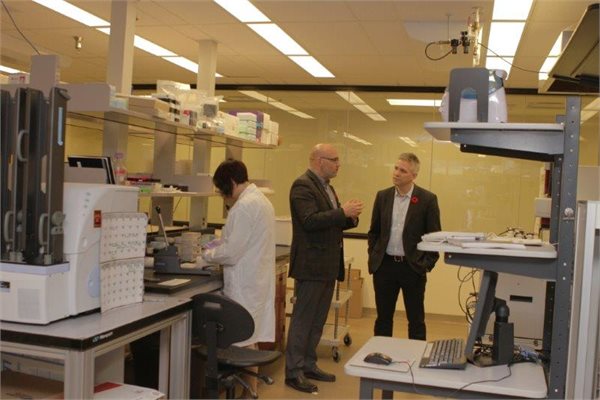 Mike, as Parliamentary Secretary to the Minister of Industry, met with Dr. Patrick Deane, the President and
Vice-Chancellor of McMaster University. He then toured the Michael G. DeGroote Institute for Infectious Disease, which was recently profiled on the cover of Nature magazine.
Led by Dr. Gerry Wright (pictured), this team works closely with the Public Health Agency of Canada. The Institute recently developed a proposal on how to respond to the current challenge facing Canada as it relates to antimicrobial resistance. Antimicrobial resistance is the ability of microbes to grow in the
presence of a chemical (drug) that would normally kill them or limit their growth.