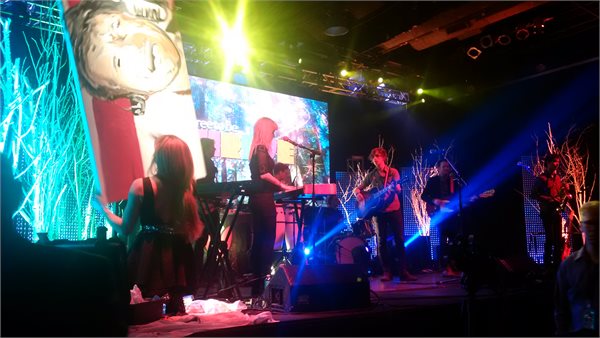 On Saturday November 8, Mike attended the Stems of Hope Gala in Toronto, organized by THREE TO BE.
Dana Florence is the mother of triplets Taylor, Cole and Brody, who are the inspiration behind THREE TO BE. Before becoming a mother, Dana was a primary school teacher with a passion for helping children to reach their full potential.  When her own three children were diagnosed with Cerebral Palsy, Dana's unwavering tenacity and optimism for the discovery of treatments for neurological disorders moved her to become an advocate both for her children and all others living with neurological disorders in Canada and around the world.
THREE TO BE is an organization whose mission is to support and advance the development of innovative research, therapies and education for children with neurological disorders and their families. The theme of the fifth Stems of Hope Gala was THRIVE, which supported the progress the organization has made since their first gala in 2010. For more on the organization, please visit their homepage.