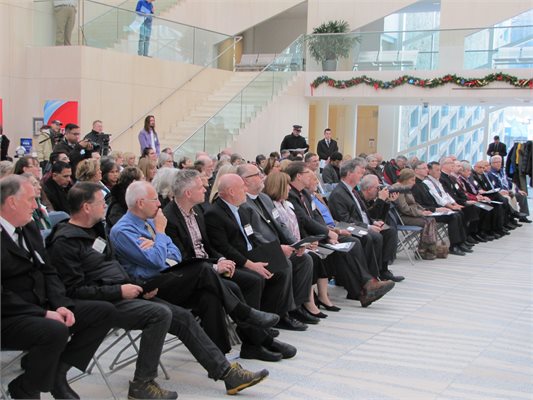 On Nov. 13, Mike attended the Interfaith Housing Initiative's 5th anniversary celebration where they reflected on their past 5 years of work to end homelessness in Edmonton, and shared a 10 year plan update.
Joe Roberts, author of "From Skid Row to CEO", shared his journey of overcoming homelessness, at the event.
Four years ago, 23 leaders of faith and spiritual communities pledged their public support for the Interfaith Housing Initiative which aims to end homelessness in Edmonton.