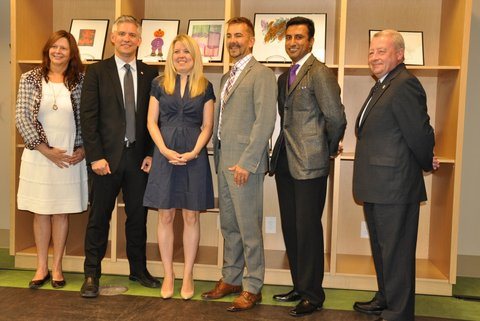 On Wednesday July 23, it was announced that the Sinneave Family Foundation will receive $150,000 through the Western Diversification Program (WDP) to establish Meticulon, a new not-for-profit organization that will provide individuals with Autism Spectrum Disorder (ASD) with IT training and job support.
Mike spoke at the announcement, introducing the Honourable Michelle Rempel, Minister of State for Western Economic Diversification.
"This initiative is not only helping to improve the quality of life and level of independence for adolescents and adults with a diagnosis of ASD, but is also supporting local businesses in accessing quality IT services," said Minister Rempel.
For more information please visit www.digitaljournal.com/pr/2074156.