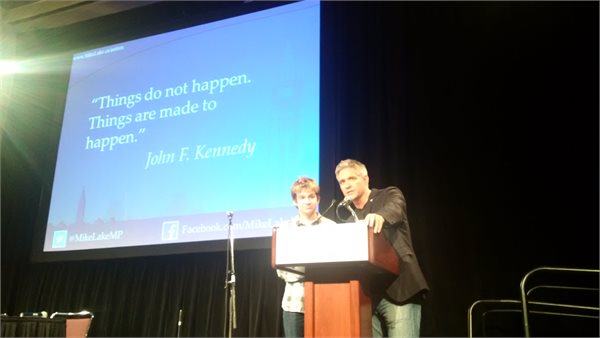 On October 23 and 24, in two presentations at the Geneva Centre for Autism's International Symposium, Mike shared his story about living with his 18-year-old son, Jaden, who has autism. With Jaden by his side, his address highlighted the unique skills and abilities of people with autism, and the opportunity for society to benefit because of them.
The Geneva Centre for Autism is a full service agency that provides help and resources to individuals with an Autism Spectrum Disorder, and their families. Since 1986, the Geneva Centre for Autism has been hosting this international conference on autism, bringing together professionals, educators, parents and researchers from around the world, and focusing on the leading research and clinical practices in the field of autism.
For more information on this year's symposium, please visit http://symposium.autism.net/
To learn more about the Geneva Centre for Autism, check out their homepage.