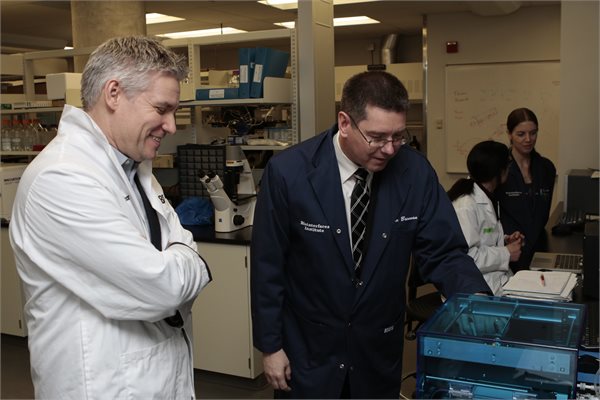 On March 3, Mike spent the day at McMaster University to meet with researchers, tour the Biointerfaces Institute, and speak to students as a guest lecturer. While in the Biointerfaces lab, the Director of the Institute, Dr. John Brennan, showed Mike some of the high-tech
equipment and machines used to develop diagnostic technologies.

To see the article the university has published on Mike's visit, click here.