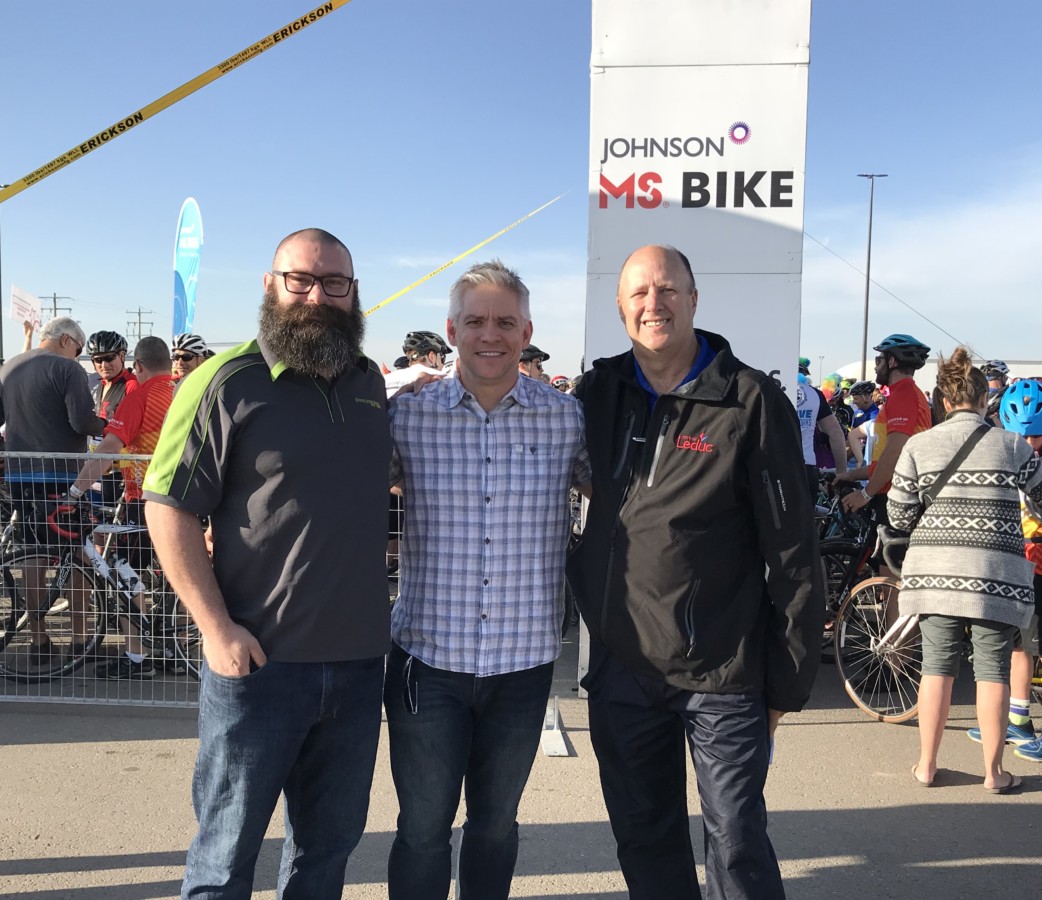 Yesterday, Mike joined Leduc-Beaumont MLA, Shaye Anderson, Leduc Mayor, Bob Young, and more than 1,500 cyclists at the start line of the Leduc-Camrose Johnson MS Bike Tour.
The Leduc to Camrose tour is the largest and longest-standing MS Bike event in North America, and is a signature fundraising event at the MS Society of Canada. Since 1989, cyclists of all ages and fitness levels fundraise and cycle together to end multiple sclerosis. This year's tour raised more than $1.7 million.
You can learn more about the event here.