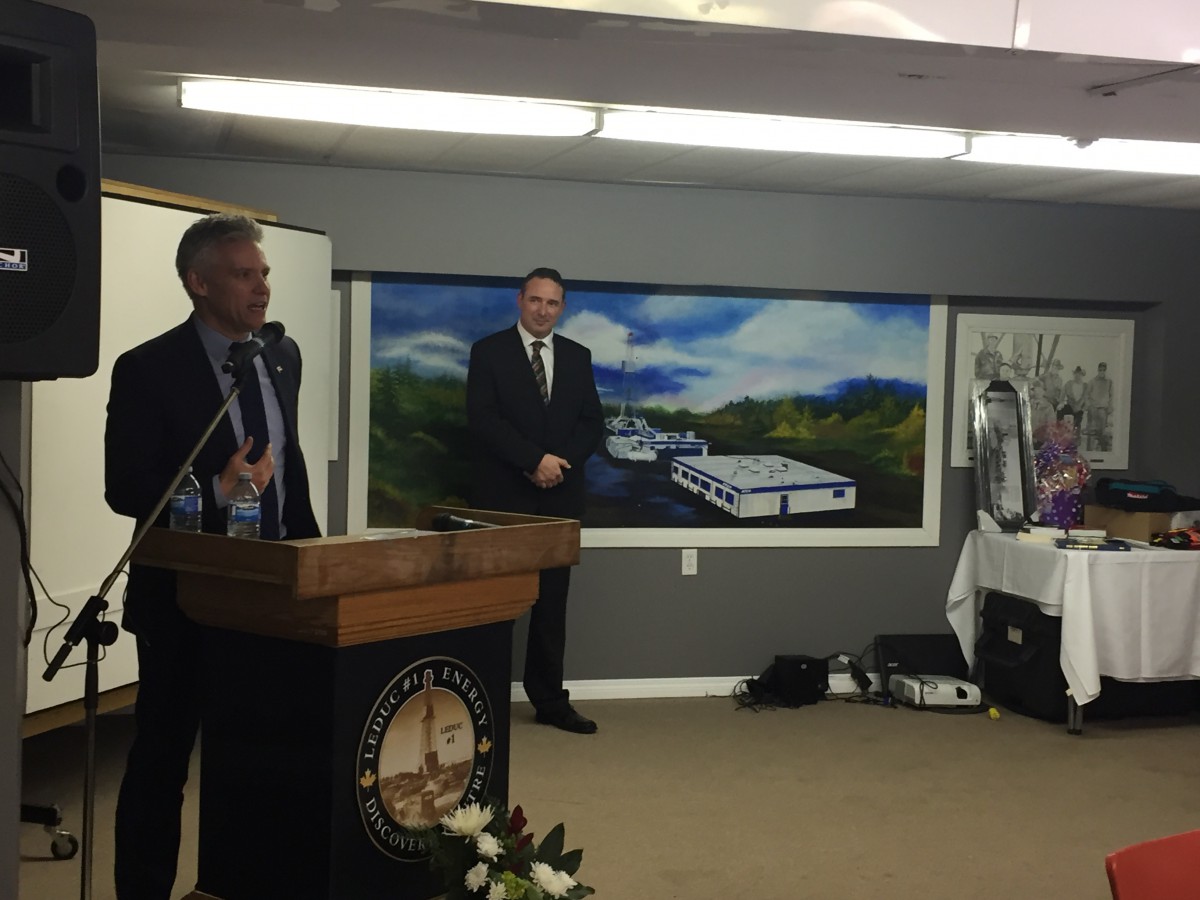 Leduc #1 Energy Discovery Centre is proud to recognize the 70th anniversary of the discovery of oil at the Leduc #1 well, a significant turning point in Alberta's history. Discovered in 1947, the resulting oil boom gave rise to Alberta's biggest industry, and paved the way to prosperity in our province and our nation.
Last night, Mike was pleased to provide remarks, and to commemorate the occasion that sparked the economic engine of our province.
He was joined by his friend, Quebec Member of Parliament Gerard Deltell, a strong advocate for responsible energy development in Canada, and a historian of sorts, with a real passion for the history of Leduc #1.