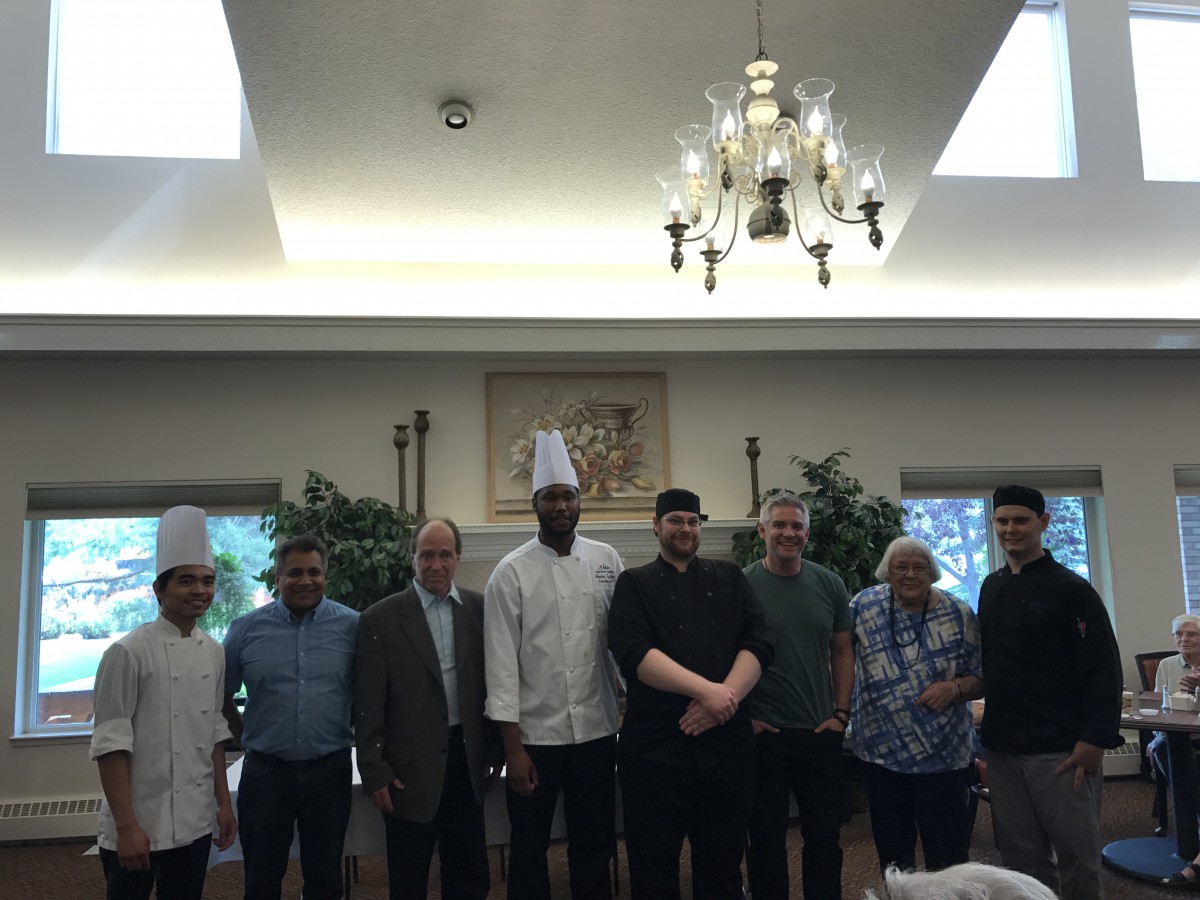 This afternoon, Mike was pleased to participate in the Churchill Manor Retirement Community's annual Chef Showdown as one of the Iron Chef Judges.
This year, Churchill Manor Executive Chef, Andre Taylor, challenged Union Bank Inn Executive Chef, Trevor Johnston, to a cooking competition.
It was no easy feat judging the best corn recipe – but Mike was up to the task!
Mike is proud to represent many seniors in his riding, and values the incredible contributions they bring to public life.