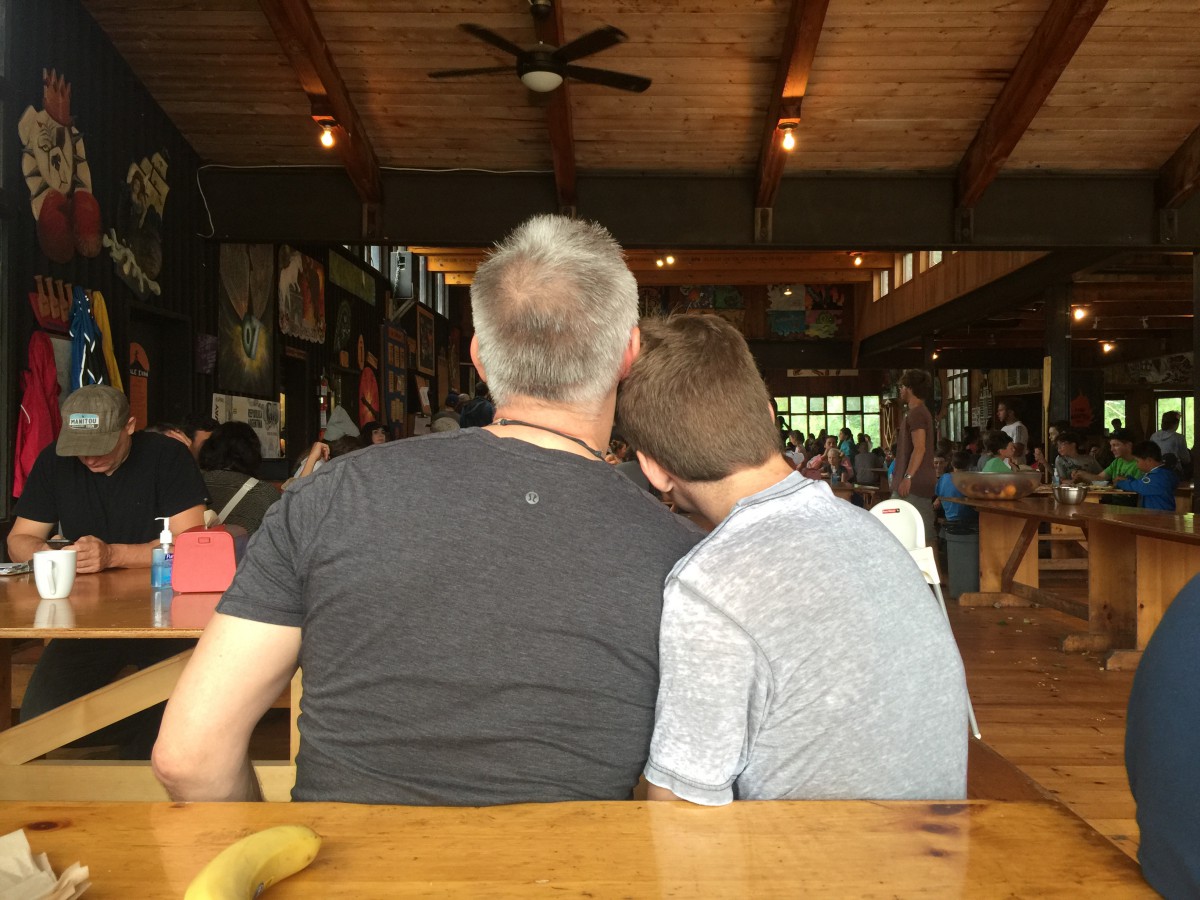 This past weekend, Mike and his kids, Jaden and Jenae, were invited to be guest speakers to over 700 campers and staff at Camp Manitou, north of Toronto, on the theme of The Power of One, and how celebrating the differences of one person can change the world.
Mike, with the help of an enthusiastic Jaden, told the story of Jaden's life, and how his superpowers – his authenticity, passion, love and honesty – help us all rethink our definition of 'normal', changing our interactions with all of the people around us. Jaden was excited to make new friends with the campers and to give them all one (or many) of his famous high-fives.
Mike is passionate about engaging youth, and sharing how inclusion, and unlocking the potential of individuals with developmental disabilities, will benefit society as a whole.
To hear more about Mike and Jaden's journey, click the link below to see a four-minute presentation he and Jaden made to 15,000 students last year at a WE Day event in Saskatoon. The video features a clip of Jenae (five years ago, at age 13) speaking about having a brother with autism.