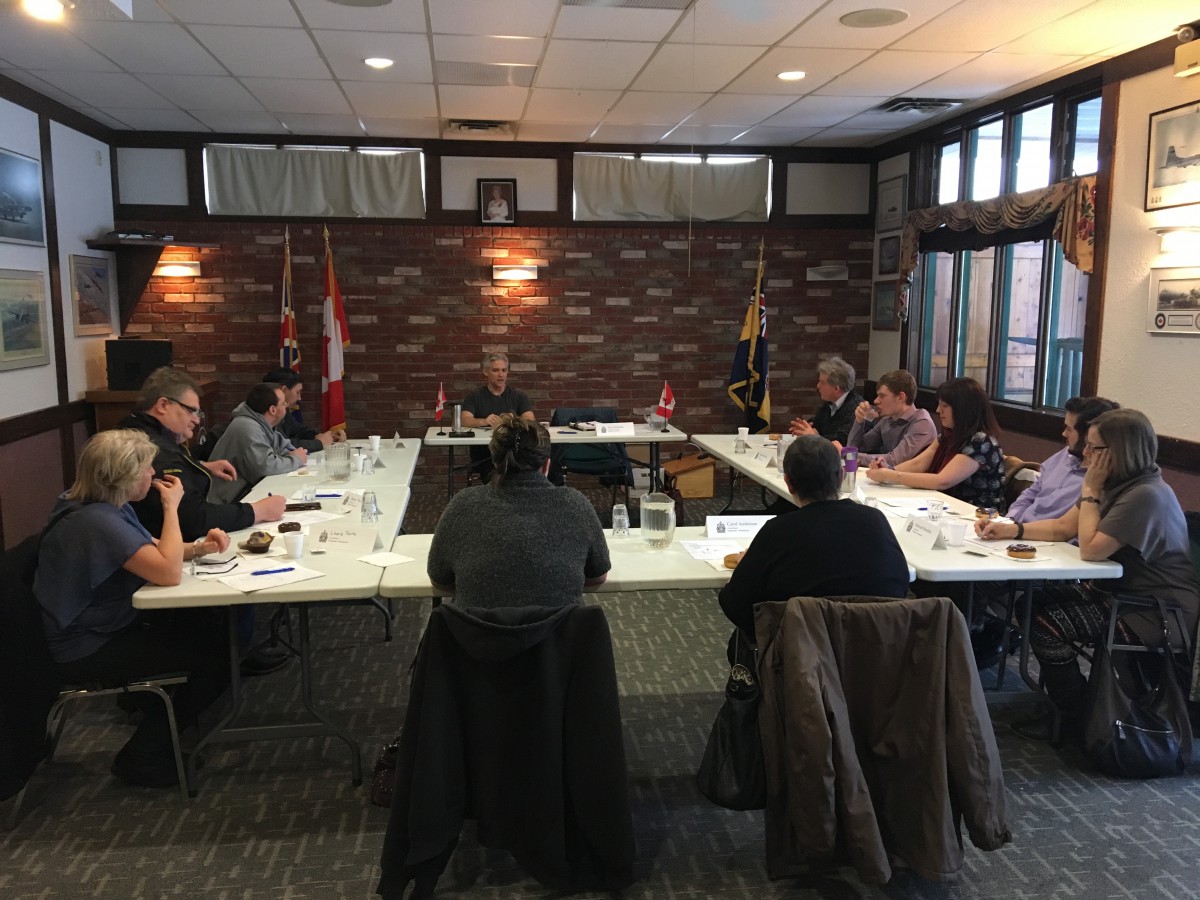 Throughout 2017, Mike has been holding regular constituent roundtable meetings across the constituency of Edmonton-Wetaskiwin.  Typically, they are attended by twelve to eighteen constituents, with each meeting designed to facilitate discussion about issues specifically raised by those at the meeting.  In contrast to a typical town hall meeting, Mike's roundtable meetings, with a smaller group format, allow for greater interaction among the participants.
This year, Mike held 40 meetings, the most he's had in any single year since being elected in 2006. Serving the most populous riding in the country, Mike's commitment to constituents is simple: Regardless of who you voted for, or where in the riding you live, you can come out to a roundtable meeting and have your voice heard.
Mike finds these meetings to be invaluable, helping to inform him about the issues most important to the people he represents.  At the same time, he has been encouraged by the level of public debate between the individuals who come to the meetings, often from different backgrounds, and with differing points of view. Among the many issues discussed this year, Mike found that there were some that came up very frequently.  Deficits and government spending, seniors care and benefits, energy and pipelines, taxation (particularly carbon taxes and small business taxes) and marijuana legislation were a few to mention.
For 2018, Mike has set a goal to hold a minimum of 52 roundtable meetings. If you'd like to attend one, please call the office at 780-495-2149 to book your spot. We look forward to hearing from you!