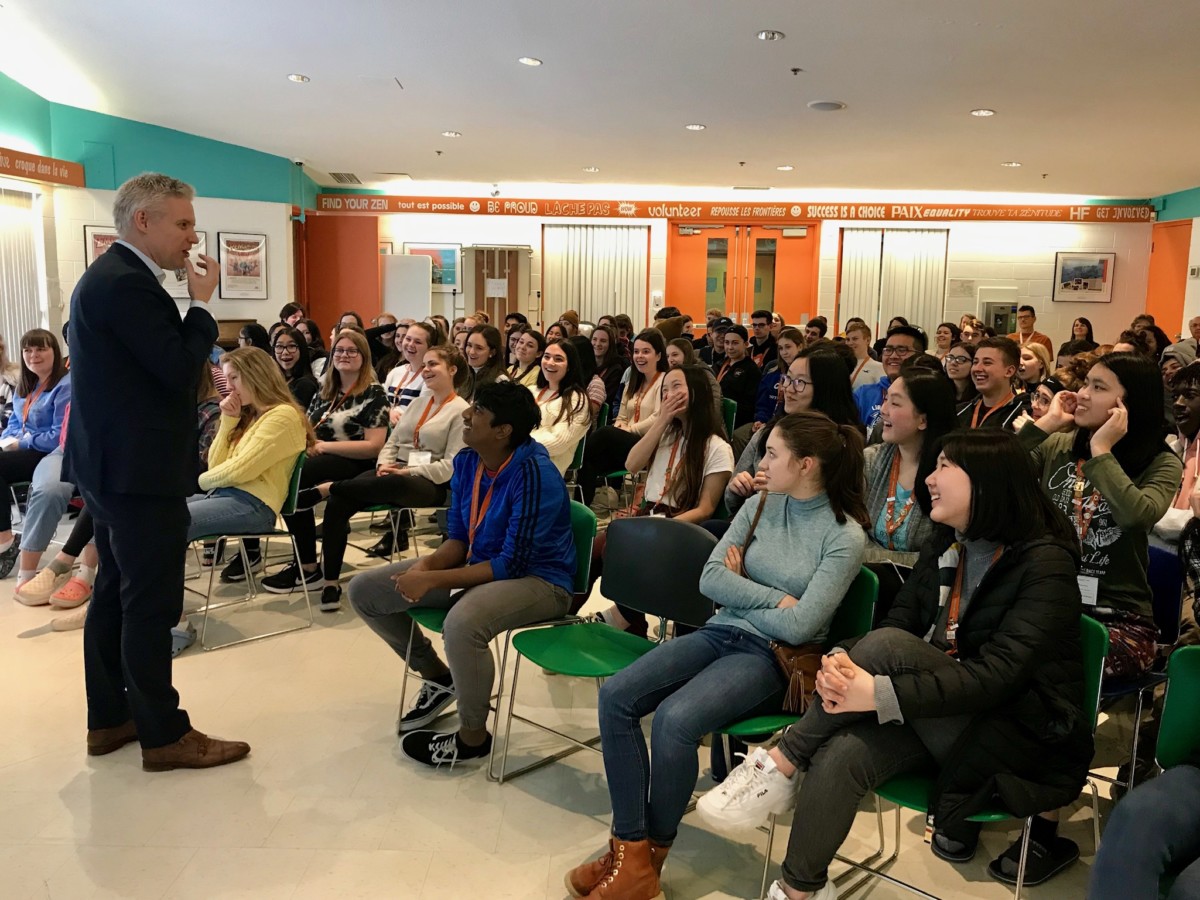 Yesterday afternoon, Mike met with an enthusiastic group of Encounters with Canada students. He spoke for an hour on the importance of moving our thinking beyond inclusion, to contribution, and rethinking what we're all capable of.
The students had a great time getting to know Mike and his son Jaden through a series of videos and stories.  In the photo, Mike's sharing about the time then nine-year-old Jaden ran behind the counter at a West Edmonton Mall McDonald's and scooped a handful of Smarties into his mouth from the McFlurry station. It's always a fan favourite!
Afterwards, the students showed their enthusiasm with many thoughtful questions. Mike had to peel himself away to get back to his next meeting on Parliament Hill, but the kids would have kept him engaged for hours if there was time.