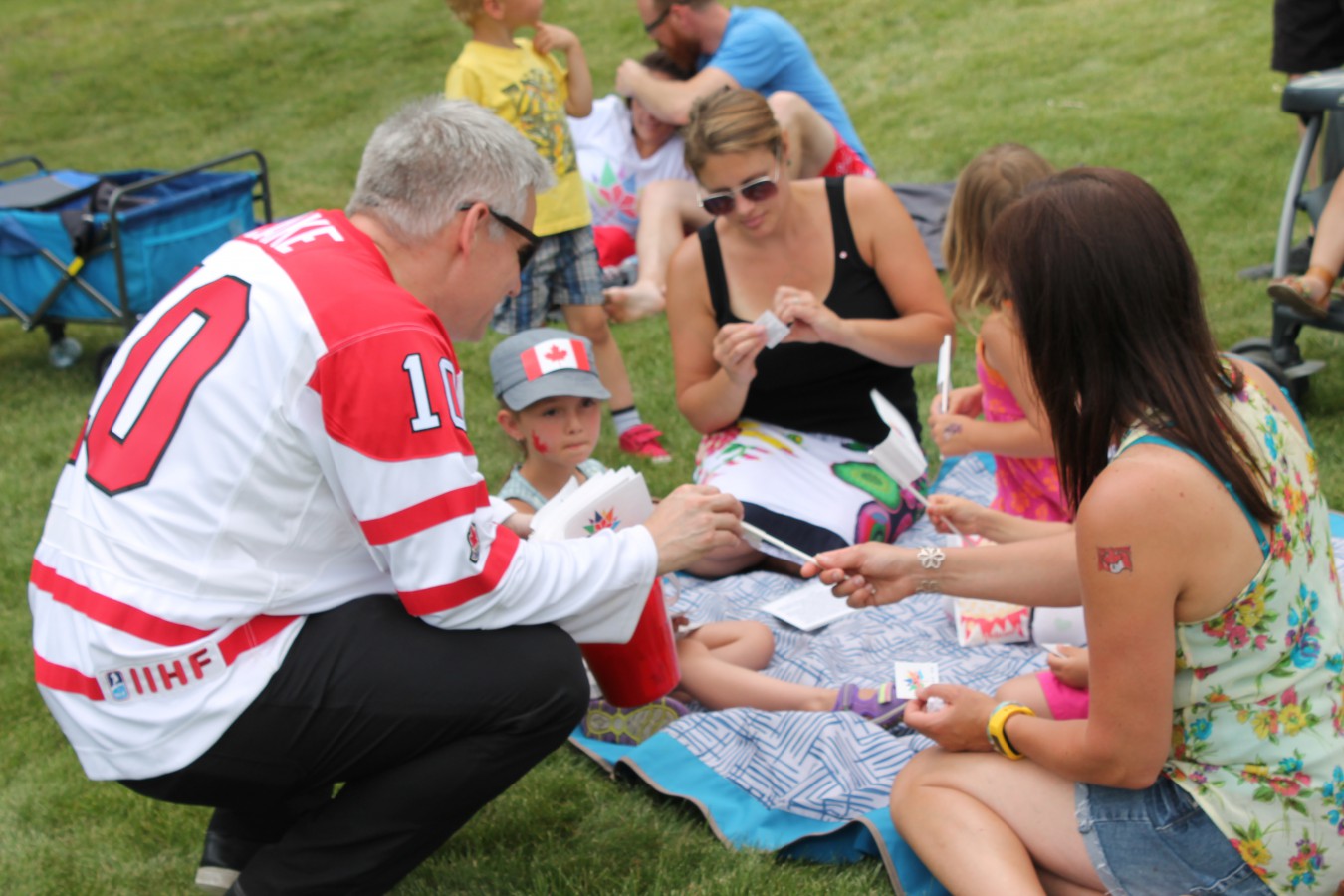 Today was the culmination of a year of celebrations for Canada's sesquicentennial anniversary! Canadians from coast to coast are celebrating the 150th anniversary of confederation. To celebrate the day, Mike travelled across the riding to attend multiple celebratory events.
He started the day at the Calmar Recognition Wall Unveiling,  put on by Calmar's Economic Development Committee, Calmar's Recreation Board, and the Town of Calmar. The Wall contained multiple plaques recognizing the important contributions of individuals and organizations to the community.
Mike then went to Devon, Beaumont, and Leduc's Canada Day celebrations, where he brought greetings alongside city mayors, watched stage performances, and watched the brilliant fireworks displays.
The day ended in Wetaskiwin at the Edmonton International Raceway, where Mike started the race and threw the flag.
Mike is fortunate to represent the incredible people that make up Edmonton-Wetaskiwin, and wishes everyone a safe and enjoyable Canada Day!